WE ARE EDVERTISE TEAM
Custom Business Printing from Indoor Office, Outdoor display to foam core prints and everything in between
We Design Your Ideas
Print Your Design Into Reality 
Highly Skilled Installation
Advertise and Display It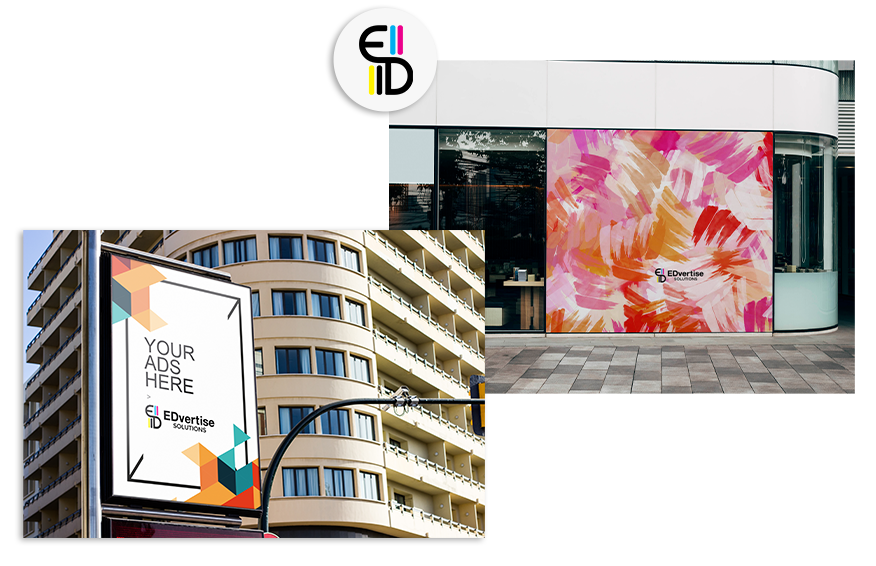 WE LOVE WHAT WE DO
Our Services and Your Solutions
Action speak louder than words! Let's check out our work with your own eyes! 😉
EDVERTISE IS WHAT WE DO
We Design. We Build. We Print. We Install.
LEAD TIME
NO long waiting time and the frustration that come with it. We also understand "last minute job" changes happen. We won't let your project skip a single minute or facing on extra fees.
CUSTOMER SERVICE EXPERIENCE
Rest assured, knowing that your projects are in safe hands. And when the phone rings, we answer. Your projects will receive the utmost attention.
HIGH QUALITY
In our work, we put quality at the center of what we do. Focusing on our core capabilities allows us to produce superior quality products every time. From printing and to installation.
YOUR SUCCESS
Whether it helps you create an experience, pay more attention to your business, or help you growth and sell more, your success is our success. Ask any of our successful clients.